Disney's astonishing releases, celebrating its 2 year anniversary
Imagine having all your favorite childhood movies and newest releases in one place. Disney+ has that. Disney Plus is filled with Marvel, Disney, Pixar, Star Wars, and National Geographic content. This platform was released on November 12, 2019. That makes it a tad over two years since it has been released and it already has over 118.1 million subscribers as of October 2, 2021. 
"I love watching Disney movies! I watch Disney+ in my free time a lot," freshman Morgan Medina said.
For the 2 year anniversary of Disney+, Disney decided to create a day called "Disney+ Day", to celebrate, Disney gives unique perks for its subscribers and includes a series of big streaming releases. 
"I loved Disney+ Day, I actually watched one of their new releases on the platform," said alumni Ayleen Torres (CO 2018)
These releases include movies, shows, and short films. Some movie releases included Jungle Cruise, which was previously only available on Disney+ with premier access, Shang-Chi and the Legend of the Ten Rings, Home Sweet Home Alone, Enchanted and so many more!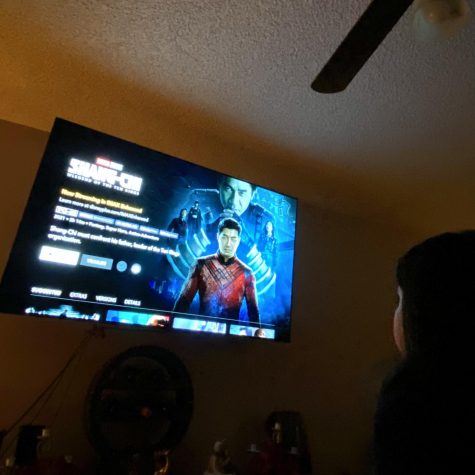 "Shang-Chi was actually an amazing movie and I'm glad Disney released it on Disney+, I already watched it about 3 times," exclaimed Torres. 
Some show releases include Under the Helmet: The Legacy of Boba Fett, Assembled, The Simpsons in Plusaversary, and Ciao Alberto. Some short films include, The Little Matchgirl, Paperman, Olaf Presents, Feast, and Tangled Ever After. 
Medina also mentioned, "I'm excited to watch a few short films too, I heard Olaf Presents was a good one to watch." 
For this special occasion, according to Business Insider, "Active subscribers who have tickets to the Walt Disney World Resort or Disneyland Resort were allowed to enter the theme parks 30 minutes prior to the gates opening."
"I do have a Disney Pass, but unfortunately I didn't go for Disney+ Day. It looked like lots of fun! The theme park was decorated with characters and celebrated the anniversary beautifully," said Medina.