AVGL Academy takes scholastic esports to the next level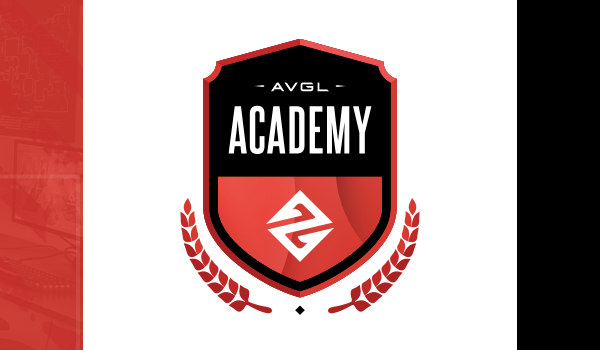 Katie Cheng, Managing Editor, Social Media Manager
May 23, 2022
Looking to get into the esports industry but don't know how? Well AVGL (American Video Game League) Academy has just the thing for you! The success stories left behind by their first cohort have allowed them to continue onto Fall, having already released their fall applications.
Don't let the need to apply to stop you from exploring the esports field as you are just one step away from connecting with various other high schoolers all across the country and creating new memories.
To their Spring 2022 Cohort, "Pull up" was the infamous quote that flickered on the excitement for students a part of their first-round of sessions for the program.
AVGL Academy is a 5-week program that educates students on the fundamentals of professional esports. They cover topics such as developing a pitch deck, marketing and outreach, and tournament management. These skills are all used in their project where they work with their teams of 3-6 members to host a tournament.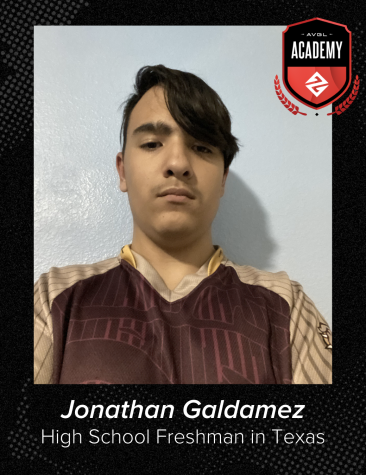 Jonathan "Kazu" Galdamez, a high school freshman from Texas, said "no matter who is in your group, you can do a tournament about anything and all you have to have is connections within the community to have people to play in the tournament."
Each team has two scheduled sessions each week, one for their lesson and the other to work on the execution of the tournament. Lessons are led by the Program Manager, Kyle "ArcWerd" Hoo Soo, who will oftentimes bring in guest speakers to host a workshop for the students.
During these meetings, students brainstorm ideas for their tournament, learn the fundamentals of marketing to sponsors and tournament organizing, and organize the materials needed for their tournament. Each group got to host their own event that was unique to its team. For example, one of the teams had a charity tournament where the funds earned would be donated to a charity.
Team sessions like these have allowed high students like Thomas "KnockKnock" Nguyen, a junior from Portola High School in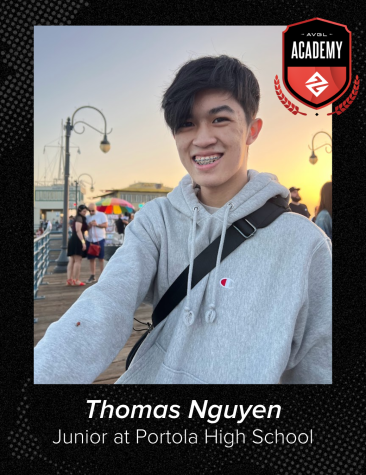 Irvine, to gain skills that can be used both in and out of the esports industry.
"While the program is focused on esports, we learn a plethora of transferable skills that would be useful in any field of work," said Ngyuen. "So far, we've learned how to pitch ideas, professionalism, and marketing. This knowledge is so useful in every industry." 
One of these guest speakers includes Brandon "brndly" Ly, a former AVGL Academy student who is currently a full-time college student and a tournament broadcast producer. 
"I've taught a couple of people over the last few months, and it's super enjoyable, but each time it was a little scattered and last minute. So it was cool to have an opportunity to plan out a structured lesson and execute on it," said Ly.
During his presentation, he outlined the different roles and responsibilities of production staff and how each role comes together to create a show. In addition, his skilled title in the esports production field has allowed him to develop strong relationships with other professionals within the industry. The small, developing community has made these connections very impactful when it comes to finding jobs and leadership positions within the industry
"The difference between getting a job or gig over another person comes down to your reputation in many cases. Once you get the ball rolling, people will start reaching out to you first because of your history with them or from what they've heard about you," said Ly.
Outside of these general sessions and events, office hours with Hoo Soo are held to provide students with any additional help they may need. These open work sessions also allowed members from different groups to get to know one another. Whether it may be getting help with a task for their project, or just chatting and learning about their skills, the work sessions have served a crucial role in the development of these students' skills.
"Office hours were always where I actually learned as a student in college. Not everyone learns in a larger class setting, and I wanted to ensure that with my students," said Hoo Soo.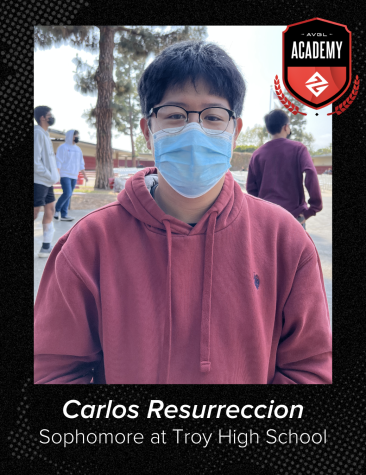 While the program is beginning to close its doors for its first cohort, they are beginning to look towards the future of not only AVGL Academy but of esports.
Carlos "PeanutButter" Resurreccion, a sophomore at Troy High School, said, "[AVGL Academy] provided a chance for people to get experience in creation in esports, allowing me to learn more and spread my creativity…it inspired me to be brave and proud of my ideas and to just be the best I can to provide this sense of creativity."
The fun doesn't stop here though. AVGL Academy was so successful that they have made plans to continue through fall: the Fall 2022 AVGL Academy Program.
The constant growth rate that esports is developing makes the future of the industry unpredictable. While it may seem intimidating to walk down a path, not knowing what the end may have waited, the spontaneous series of events is what makes the industry so exciting.
"Regardless of what esports in the future looks like, I hope I can be a leading factor in the scene," said Nguyen.