Staff of BDT: David Rodriguez
Senior David Rodriguez is anticipating more than ever to finally graduate high school and embark on the next chapter of his life. Although he's ecstatic to move on, he still looks back on the past fondly, especially as he grew a lot from freshman year.
There are many moments in a person's life that shape them into the person that they currently are, especially moments that occur when they are younger. For Rodriguez, there are a few moments that have had this effect, the first being when he moved from Costa Mesa all the way to Chino at 5 years old.
"You don't really remember much at 5, but I remember the different change of scenery that I saw from living 10 minutes away from the beach to seeing a bunch of cows outside in farms," said Rodriguez.
Another thing that has helped shape Rodriguez into the person that he is today is the friendships that he has made over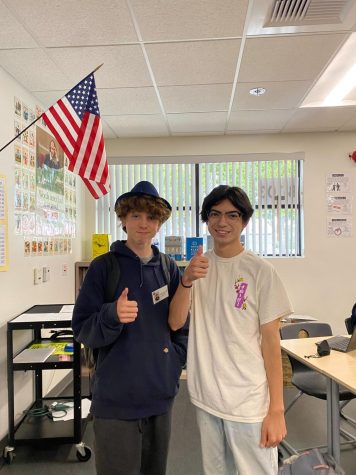 the years. As an introverted person, sometimes connecting with others is a bit of a challenge; however, Rodriguez has made a wonderful group of friends by being a part of the band when he was younger. This close group of friends has always been there for him and has motivated him to strive to be the best version of himself he can be. Rodriguez also returns the favor, being there for his friends when they also need support.
"I feel like David's way of helping people is through humor, so it's never surprising when he just starts cracking jokes," said Katie Cheng (12).
"While I'm not in the band anymore, I still don't regret doing it as I was able to meet some great people," said
 Rodriguez.
Not only do Rodriguez's friends take an effort to motivate him to do better, Rodriguez has also taken the initiative to better himself. Junior year was the year that he decided to put in the effort of trying to alleviate his habit of procrastinating.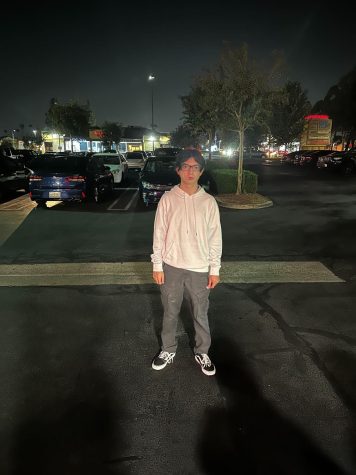 "I always just push things to do the last minute because I think to myself that I can push things back, and sometimes later never turns into later and I just decide not to do it, " said Rodriguez. "Sophomore year was the embodiment of this idea as I just never decided to do work for any of my classes and just barely got by with my test-taking abilities."
Coming into senior year, Rodriguez is hopeful that his final year will be a splendid one, but is more than happy to finally close a chapter in his life, and open a new one once he graduates. 
"I want to focus more on college and scouting out a career," said Rodriguez.
As he is excited about what the future holds, Rodriguez already has set out a plan that he intends to follow after graduation. Rodriguez plans to pursue a career in aerospace engineering and move up north into the Bay Area.
"I've always been fascinated with everything that has to do with the universe and space since I was little, so being able to work on spacecraft would seem pretty cool to do, and I would enjoy it a lot," said Rodriguez.
All in all, Rodriguez has grown a lot as a person since freshman year. Sticking with a tight-knit friend group, Rodriguez has the support that he needs, as well as the support that he has given himself, to get himself through high school, both emotionally and academically. Though Rodriguez has big dreams, such as pursuing a career in aerospace, he still holds values that are fairly grounded.
"The most important thing I value most in life is the small things. We tend to look at the bigger picture of things without understanding the smaller picture," said Rodriguez. "You have to look at the small things that made it possible for you to enjoy the overall big picture."