Animal Crossing: New update brings old fans back to the game
Animal Crossing New Horizons, which was released on the Nintendo Switch in March of 2020, has come out with a much anticipated update, revealed in Nintendo's Animal Crossing: New Horizons Direct released on October 15th.
The video game had an overwhelming amount of success upon its release, it being the most purchased game on the Nintendo Switch and one of the most purchased games of all time.
"I love animals, so naturally, I've gravitated towards the Animal Crossing series ever since I was a young kid," said adult Amanda Sargent, lifelong fan of the video game series.
Although players had enjoyed the game upon its initial release, the hype for the game slowly died down, and soon many players had abandoned, or even deleted their save data from the game.
"I guess I just got tired from playing it," said sophomore Trinity Kinyon. "To be honest, I think I overplayed the game when it first came out."
Due to the fact that the game was released at the height of the COVID-19 pandemic, many, who had the time to spare to indulge in video games, may have overworked themselves to the point of not enjoying the same games that they had once consumed hours of.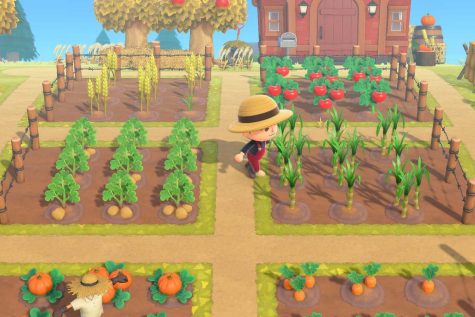 "Honestly, I don't really think that I've overworked myself, but I understand how some people may have felt burnt out from it, especially due to the climate of the world at the time," said Sargent.
The new update includes features that fans of the series have asked for since the announcement of the switch game, including Brewster's, farming, cooking, more storage, and other features that will surely make old players return once more to the game.
The game also features a new DLC option that can be purchased for $24.99, in which players can design and customize vacation homes for several NPCs in game.
"I think I'm most excited for the cooking update, since it seems very interesting, and I think it would be really cute to make food for your villagers," said Kinyon.
"I am definitely the most excited for Brewster, since he is one of my favorite characters, and I have waited long enough for his arrival to the game," said Sargent. "The DLC also looks interesting".
With the release of the new update, which will be ready to be downloaded onto consoles November 5th, many are returning to their old islands, greeting their old villagers, and starting anew, the same as they did when the game was first released.