Executive Board Insight: Finance Director
Passing down the torch, Andrew Han (11) talks finance director alongside Shawn Choi (10)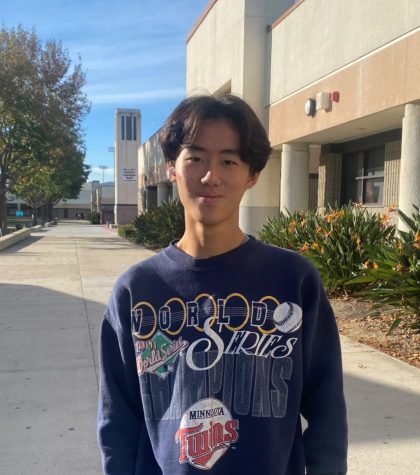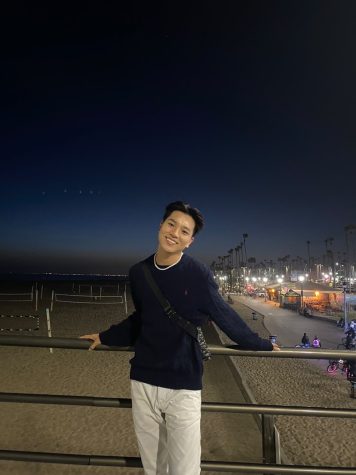 As the new United Student Body Executive Board is preparing for the next term that is expected to begin in January, the previous e-board reminisces on their term and prepares to train the next batch of student body representatives. 
With the election results being announced to the candidates of the recent Executive Board campaign, Shawn Choi (10) is ecstatic as he feels that adrenaline and rush following the news of his victory. 
"I had mixed emotions. I was of course happy that my campaign succeeded, but also nervous because I have a lot of stuff that I have to get done," said Choi. "I know that there are a lot of duties and commitments as a finance director."
Being in the finance director position, the commitments include preparing the annual financial budget, handling all student body and USB funds, and making reports on the status of said funds. Previous treasurer, Andrew Han (11), stresses how much involvement there is to the student budget as a person in this position. 
"I initially wanted to become finance director because I wanted to become more involved with the school, as well as see how the school's money is being spent and how one person can organize it," said Han.
Both Han and Choi emphasize the importance of accuracy and organized management in order to make sure that there are no errors with each account. This is something that Choi especially hopes to accomplish throughout his term, in which there is no doubt among the student body with where the money goes.
As for what we can look forward to from the new finance director, Shawn especially hopes to allow the student body to have their ideas come to be. 
"The pivotal moment for me was when I saw the E-board listening to our students' ideas and also attempting to make those ideas come true," said Choi. "That is one of the primary reasons why I have started my campaign and why I want to be a part of the E-board."
Han shares his advice for the upcoming finance director as his term comes to an end and the USB E-Board legacy continues. 
"I definitely feel like when I first got elected, the group itself didn't really feel cohesive and I felt like it wasn't really a team effort," said Han. "But I think over time, as you bond as an E-board, you tend to work better and you tend to get to know each other better."