Executive Board Insight: Speaker of the House
Passing down the torch, Daniel Choi (11) talks speaker of the house alongside Zachary Chang (10)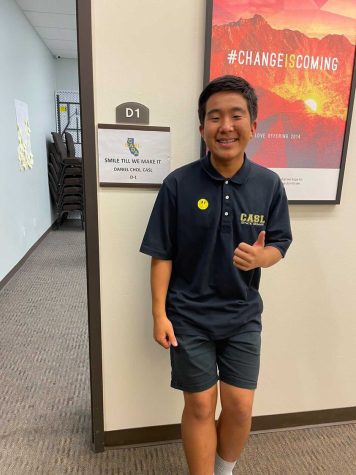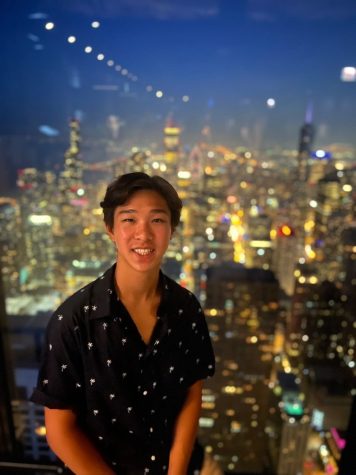 As the new United Student Body Executive Board is preparing for the next term that is expected to begin in January, the previous e-board reminisces on their term and prepares to train the next batch of student body representatives. 
Being in the Canyon Hills Jr. High School Leadership class and editing videos as Tech Committee Chair, Zachary Chang (10) can only look forward to what's to come as he has been announced the upcoming Speaker of the House for the new term. 
"I've been involved with the student body since I was in elementary." Chang said. "I was president in elementary school, junior high, and I was in video productions my freshman year of high school and so now I am prepared to take on speaker of the house this year."
Speaker of the House is one of the current positions of the United Student Body Executive Board that manages the announcements and news publications to the students. With prior Speaker of the house Daniel Choi (11), this position also includes the making of weekly K9 News segments and daily announcements on the school intercoms. 
"Speaker of the house is to publicize the student body and the student voices," Choi said. "I feel like the next speaker of the house should definitely implement newsletters as more interactive."
As for what our upcoming Speaker of the House is hoping to introduce for the upcoming term, he discusses the ideas of having more systems to bring about student ideas and further improving existing sources of student voices.
"There's this thing called the House of [Representatives], it was a thing a few years ago, but I plan on starting it up again," said Chang. "Basically, we have a meeting of representatives and we talk about school ideas and stuff like that."
Daniel Choi closes off on his term and prepares the beginning of the new term with a word of advice for our upcoming Speaker of the House.
"My main advice for Zach, the next Speaker of the House, is to take care of yourself and also be open minded and go for what you think is right," said Choi. 
With the transition between the new and old officer boards, we can only look forward to what new things await us for the new year.
"I was very grateful that people liked me as speaker and I have a lot ahead of me to do for the student body, so I'm prepared to take that on," said Chang.