Behind the scenes of the Ayala Dance Production
The Ayala Dance Production worked hard by training for many hours in preparation for their performance at the halftime show at Ayala High School's homecoming game on Friday, September 9. To prepare for this performance, the dance team choreographed, practiced, and cleaned their routines for several weeks. 
"We started planning in the summertime, and we also choreographed in the summer," said Mrs. Hofstetter, coach of the Ayala Dance Production. 
The team not only attended summer practices, but also extended their practice hours on school days as well, despite their busy academic schedules. 
"We have morning practice three times a week from 6:30am to the end of first period," said Katrina Cancio, a senior at Ayala and a member of the Dance Production team. "We also practice after school once a week from 3pm to 4:30pm. At these practices, we practice our blocking and we clean our choreography and make adjustments if the choreography looks awkward."
"I don't feel nervous, rather excited to wear a sparkly dress," said Cancio, when asked how she feels about the upcoming performance. 
Each year, the dancers receive a new set of costumes that match the theme of their performance. 
"The costumes are silver and shimmery which matches with the theme of the Great Gatsby," said Rachele Lee, a senior at Ayala and a member of the Dance Production team. 
The designs of these costumes are selected by Mrs. Hofstetter, who puts a great deal of consideration and discussion into making these costumes. 
"When deciding on costumes, I do a bit of research," said Hofstetter. "The Great Gatsby is based on the 20s, so I look in the costume book and look at different colors to see what's popular during that era, and then I coordinate with USB."
Perhaps Cancio's lack of nerves can be attributed to her past experience dancing at the halftime show in her sophomore year. However, Katrina's "performance that was supposed to be last year was taken away by Covid." Due to the Covid-19 pandemic, the dance team learned choreography online in the 2020-2021 school year, and therefore had limited opportunities to perform in front of a live audience. 
"This year, it's more important than ever to give the dancers more time and space than usual," said Hofstetter when asked about the impact of Covid on the way she teaches and choreographs. "It takes time to adjust to the new spacing, and to get used to performing in front of an audience again after a year of being at home and taking online classes. The dancers haven't had experience dancing on a football field, so I give them more time to get used to how big the space is, and for formation changes, transitions, and performing to a larger audience."
Leave a Comment
Your donation will support the student journalists of Ruben S. Ayala High School's Bulldog Times. Your contribution will allow us to cover our annual website hosting costs and purchase equipment.
About the Contributor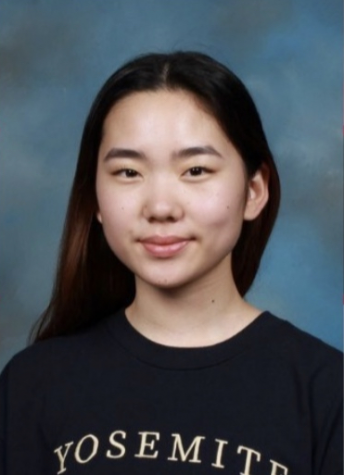 Tiffany Kye, Staff Writer
Tiffany Kye is a senior at Ayala High School. She serves as the treasurer of Ayala's Junior State of America. Outside of school, Tiffany spends most...