Staff of BDT: Katie Cheng
Ladies and gentlemen, Ayala's brightest light
When she enters a room you can't help but gravitate toward her. She radiates this positive energy and shines so bright that even the sun has to wear sunglasses.
You're probably wondering who this person is. This senior at Ayala going into her second year of journalism is none other than Katie Cheng. Last year, her first year in Journalism, she was the Social Media Manager and an Editing Manager but she focused more on social media. It was her second time being involved on campus since serving as a freshman class officer.
"I really started thinking about how I can make an impact on the students at school," Cheng said. This year she will continue her term as the Social Media Manager and Editing Manager.
"A lot of the things I post on Instagram mostly feature the articles that we wrote," Cheng said.
On Journalism's Instagram account, she takes videos of the beginning stages of learning what journalism is and how to write. As the year goes on, she posts more about upcoming events such as rallies or Homecoming.
"I've also posted infographics [and] tips for freshmen so they can feel more comfortable," Cheng said. She never really had any highs or lows in journalism but, there was one time last year when she struggled to gain traction on the account. Although the Instagram account is a hit now it wasn't always like that.
"I'm still new to social media and am trying to figure out how to work it," said Cheng.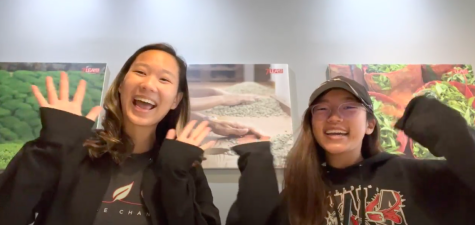 Last year was the first year the BDT had a Social Media Department. It was hard for her to figure out a way to make the account exciting but also helpful to the students at Ayala. Even though she runs the account on Instagram, she still is a writer who wants to accomplish the goal of giving people a voice or making them feel important.
"There are all these different smaller clubs that people may not know about," said Cheng.
Ayala has many clubs that people don't know about because they are overshadowed by sports or other activities. These smaller clubs don't get as much attention, but that doesn't mean that it's a bad club or that there's no one who cares for it.
"People are working so hard to make [club activities] happen," Cheng said. "Just to be able to highlight the effort and the amount of time it takes because I know from personal experience starting a club is not easy."
Cheng is not only a Journalism student she also has hobbies outside of school. She likes to snowboard and ski. She has been skiing since she was eight years old until she was twelve and then switched to snowboarding. She also likes esports, electronic sports, but she does more of the managing rather than playing, though she still likes playing games. She also likes playing piano and has been for 12 years, playing covers of opening soundtracks from anime. If you ever need anyone to talk to or to hang out with, know you can always look out for Katie Cheng.