On October 28, Ayala Band and Color Guard (BAC) attended the annual Bands of America (BOA) competition, making waves in the world of competitive marching band by obtaining an overall win at the BOA Southern California Regional Championship. 
During the preliminary rounds, the competition featured a variety of talented bands from different classes. In Class A, Damien High School secured first place, dominating the categories of Outstanding Music Performance, Visual Performance, and General Effect. Gahr High School claimed the top spot in Class AA, with Covina High School coming in second place. El Dorado High School emerged as the champions of Class AAA, with Colony High School securing the Outstanding Visual Performance award. In Class AAAA, Ayala High School dominated the field, claiming first place and taking home the awards for Outstanding Visual Performance and General Effect. 
In the finals, it was Ayala BAC that stole the show. With a stellar performance that showcased their musical performance, visual excellence, and a mesmerizing general effect, the Ayala band won the top spot in the overall rankings. 
Their outstanding scores in all three categories combined to give Ayala an impressive overall score of 88.750, securing them the coveted first place in the BOA Southern California Regional Championship. 
Ayala Band and Color Guard's triumph very well reflected the dedication of their members, as well as the exceptional leadership of their band director and instructors. Their journey to this remarkable victory included countless hours of practice, fine-tuning their performance, and overcoming obstacles. 
"I think one of the obstacles we faced was the lack of time," BAC Member Isabella Kourosmehr (10) said. "We just didn't have a lot of time to practice and fix [our performance] beforehand."
Still, through their collaboration, Ayala BAC was able to deliver an amazing performance.
"Me and the other leaders were able to give [other band members] that extra push of encouragement, which helped them reach their fullest potential," Brass Co-Captain Riley Mendoza (11) said.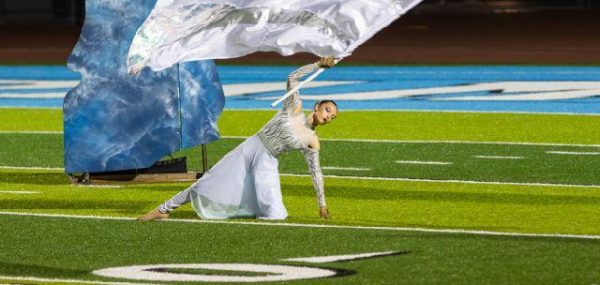 Ayala BAC also received 1st Place at Saturday's competition. In addition, the band was awarded the Tournament Champion Trophy for receiving the highest score in the entire competition. Additionally, they received the following caption awards: Best Music, Best Visual, Best General Effect, Best Color Guard, and Best Percussion. Ayala's band now advances to the Division 6A Championships which will be held at Irvine High School on Saturday, November 11.
As the marching season continues, Ayala BAC will undoubtedly continue to make their mark on the competitive band circuit. The Band and Color Guard program at Ayala High School has set a high standard for excellence, and they are ready to take on new challenges in the future. 
¨Being a part of band is just such a rewarding experience. I take pride in being involved with such an amazing program, and I look forward to my future in Ayala BAC," Ayala BAC member Benjamin Park (9) said.
Congratulations to Ayala High School for their incredible victory, and we look forward to seeing what they will achieve next!