Seniors of BDT: Naomi Lopez
Katie Cheng, Editing Manager, Social Media Manager
May 24, 2022
Meet Naomi Lopez, one of Ayala Bulldog Times's graduating seniors and a dedicated creative writer who is working towards becoming a screenwriter.
Her love for writing started when she was just a toddler, growing up with wild ideas for stories and books. As a BDT staff member, she has made many different contributions to the press, including writing the articles, Heat advisory touches down on California, and Return of the Harvest Festival, and is the artist behind the covers of Teenage interests on Taylor Swift's newly released RED album and The struggles of public speaking and how students can improve.
She has recently committed to the University of California Riverside to continue her writing career as a Creative Writing Major. UC Riverside is renowned for its Creative Writing program, as well as being the only school in the UC system to offer a Bachelor of Arts degree in it.
"I've been working on a book trilogy for the past couple of years, and in the future, I'll be working to finish and publish it," said Lopez.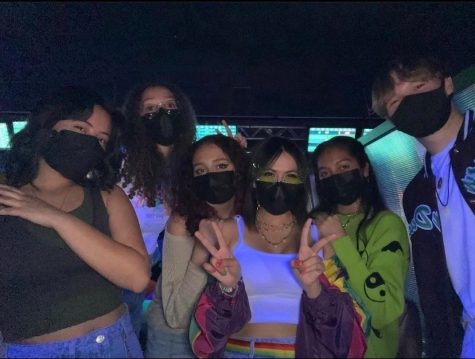 Apart from the pen and paper, she finds joy in spending time around her friends and was able to live her senior year to the fullest. Through each and every activity, she was able to find the joy and the love in it all.
"Senior year was the best year by far. I met the most amazing people this year and got close with wonderful friends. I have a friend group that feels like home to me, and they've made life great in the darkest of times," Lopez said.
Her friends have had very similar experiences being around her as well, describing her as confident, humorous, and sweet.
Senior Melanie Garcia and one of Naomi's closest friends said, "Naomi has so much confidence and I admire her for that. Rightfully so, she is stunning! But I think it's refreshing to see her [Instagram] stories where she posts her outfits because I just love watching her be herself."
Don't let her bright and innocent eyes deceive you though. Behind her bright smile, cheerful laughter, and spirited energy is a heart of steel. She's very protective of her friends and will defend them with all her might. Her love is a strong shield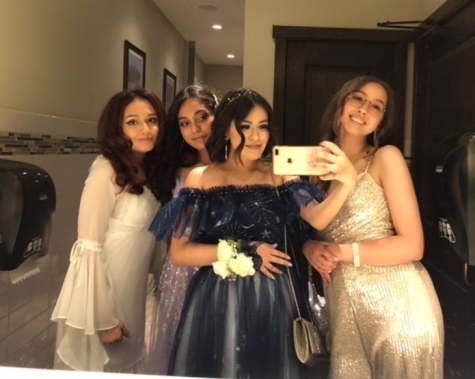 that can't be broken and her words are as caring and warm as a human-sized stuffed animal will ever be.
Senior Joseph Scott, another one of her close friends, said, "When something bad happens to one of her friends, she switches into a very protective serious state where you can tell that she wants to do whatever she can to preserve the happiness of the people around her."
Through thick and thin, she was able to find things to help her keep on going, including the song "One Day" by Lovejoy.
"That song has always reminded me to just live in the moment, enjoy my time in high school, and that the next step will come eventually. I always dreamed of playing it after graduation. I can't wait to see that come true," said Lopez. 
To new adventures and new stories!