Top 5 Places to Go on a Grad Trip
It's almost that time of year, where seniors graduate high school and toss their caps in the air. Graduation season calls for celebration, but traveling and experiencing the world as a teenager can be a daunting task; it can be hard to find cheap places to travel to that are safe and entertaining. Here is a list of the top 5 grad trip spots to visit as a newly graduated student. 
Mexico City, Mexico
Many students choose to travel to Mexico immediately after they graduate. Mexico City is a great place for graduated seniors to travel because it contains multiple gorgeous tourist destinations as well as ancient Mayan architecture. One of the most alluring aspects of Mexico City is the price; accommodations can start as low as $3-$4 per night. Round trip flights to Mexico City usually cost anywhere between $84-$225. In order to commute throughout the city, travelers can use the elaborate public transportation system; bus rides cost a flat fee of approximately 6 pesos. Being transported from place to place is infinitely easier in cities with bus/train stations. This way, teenagers can safely enjoy their vacation without having to rent a car. 
Mexico City is a generally safe place for tourists and locals, the biggest worry of student travelers should typically be pickpockets and robbers. Avoid carrying large quantities of cash and walking alone in the city at night. Tourists are recommended to always be aware of their surroundings, travel with a charged phone, and avoid being alone at night. 
Overall Mexico City is a heritage-rich cultural melting pot that is a great vacation spot to host a graduation trip. 
Bali, Indonesia
Earning its fame from the beauty to behold on the islands, Bali is a top destination spot that blew up on Tiktok for being notoriously cheap. While food and transportation is relatively cheap, ranging from $1.50-$5.50, the flight tickets to Bali can be pricey. Cheap flights usually start at around $80 and can be as expensive as $530. Accommodation starts roughly around 35 USD per night per person and can get as expensive as $112. 
Bali features beautiful beaches with bright electric electric water ranging from coast to coast. Activities to keep occupied in Bali include visiting the Sacred Monkey Forest and the many ancient temples scattered around the island. Tourists can also swim with sharks, turtles, and fish. The ultimate allure, of course, is relaxation. This vacation spot is perfect for teenagers looking for a grad trip destination perfect for relaxing and rolling out of bed, into the pristine ocean water. 
Yosemite National Park, California 
While partying and nightlife isn't for everyone, Yosemite National Park is the perfect getaway for freshly graduated high school students looking to experience nature. Yosemite is a gorgeous national forest that is home to many different kinds of plants and wildlife. Its biggest attractions are the stunning waterfalls and expansive hiking trails. 
In terms of accommodation, Yosemite is on the pricier side with an average rate of $192 per night. The average cost of food in Yosemite is approximately $32 per day. While it may be more expensive, Yosemite still has a lot to offer. The main attractions include (but are not limited to) the half dome, glacier point, Yosemite Falls, and El Capitan. Yosemite is the ideal place to vacation with a larger budget and a thirst for nature. 
Phuket, Thailand 
Phuket (poo-ket) is Thailand's biggest island and is famous for its pristine beaches and crystal clear water. The vast variety of activities Thailand has to offer makes it the perfect grad trip spot for students who are looking to relax and enjoy all that nature has to offer…And in Thailand, nature has A LOT to offer, like Kata beach or Promthep Cape. Aside from the natural wonders to behold, Phuket, Thailand is also known for its famous "Big Buddha" statue, Old Phuket Town, and the bright and vivid night markets that are known for being an immersive cultural experience. 
Round trip flights to Thailand can range from $55-$827, and one way flights can start as low as $28. The cost of staying in a resort at Phuket is roughly $130; however staying in 2 star hotels is the ultimate steal at approximately $9-$15 per night. If staying on budget is a priority, travelers can sacrifice quality and luxury for dirt cheap stays. After all, nature is the true gem of Thailand. Travelers typically spend around $83 per day in Phuket (all expenses combined), food usually costs around $16 for the whole day, and $7.89 for local transportation. Phuket captures the wonders of the world in its forests, jungles, and beaches, and is a perfectly viable destination for a graduation trip. 
San Diego, California
While it is more local to students on the East Coast, San Diego is a small, but charming city that has a lot to offer for graduates looking to relax in a classic beach town. San Diego's fabulous Mission Beach is remarkably within a short reach of the city's center, making it an enjoyable stay for a short period of time. This trip time is recommended to be around 3 days as the foundation of the charming town is located on a thin sandbar located on the Pacific coast. 
Because of its walkable nature, travelers can look forward to a gas price free vacation. Renting bikes can cost anywhere between $15-$40, depending on the type of bike being rented. Spending the night anywhere in San Diego would cost roughly $183, which is reasonable, but more expensive than the other options on the list. However, by using eco-friendly transportation such as bikes or trolleys (some of the main forms of transportation in San Diego), travelers can cut their costs drastically and allocate it toward housing costs. 
San Diego has a lot to offer, especially for recent graduates that look forward to swimming in the bay and shopping along the charming boardwalk.
Leave a Comment
Your donation will support the student journalists of Ruben S. Ayala High School's Bulldog Times. Your contribution will allow us to cover our annual website hosting costs and purchase equipment.
About the Contributors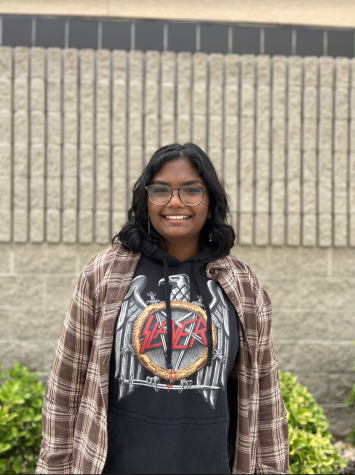 Pooja Singamsetty, Club Secretary, Staff Writer
Pooja Singamsetty (12) is a  two-year staff member of the Ayala Bulldog Times who is looking forward to spreading important information within the student...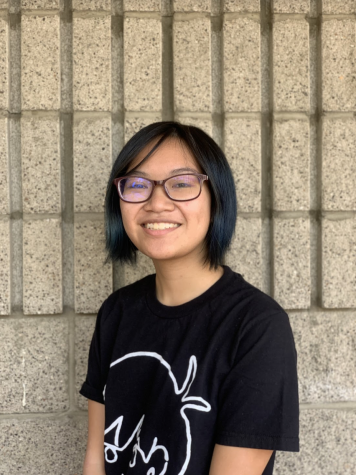 Wren Bulawin, Open Canvas Manager, Staff Writer
Wren Bulawin (12) is a first-year staff writer and Open Canvas manager for the Bulldog Times. Having just recently developed their passion in writing,...