Bulldogs of Ayala: Bringing Light to Those Around
Owen Rhodes (9) brings encouragement to the Ayala Boys Cross Country and Distance Track teams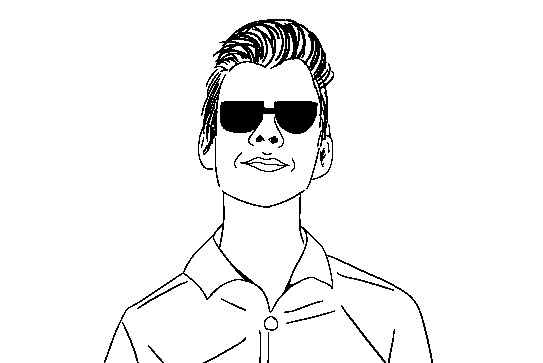 The challenge of high school is often lost to many upperclassmen as they have grown used to the task, but Owen Rhodes (9) is ready to take on that challenge. 
Rhodes is a young freshman having taken on the responsibility of team captain during the Cross Country season, and even sticking with the team during track season. But it's his outlook that so many freshmen, even some upperclassmen, have come to respect the young high schooler. 
"My favorite memory with Owen was when we were on a long run and we were getting close to the end but we were all tired and wanted to slow down, but Owen said, 'let's go guys finish strong only a mile left,' and we pushed through it. It was one of the most difficult things to do but I was so proud of our squad and thanked Owen for not letting me give up," freshman Derek Campos said. 
That is just who Owen is, someone who encourages others and supports them with his whole being. He carries on that positive energy and a wonderful personality to both school and extracurriculars. Currently, Rhodes is a member of the Ayala Distance Track team, and despite being on a bigger team, his heart shines through. 
"I enjoy Owen's company so much because he brings everyone alive and shared his joys and passions that are interesting to listen to," freshman Jacob Sydnor said. "Owen is also really funny and caring when it comes to friends." 
Running isn't his only hobby, as he takes on the added challenge of a mechanic. While not working currently, Rhodes has plans to become a car mechanic after high school and has been fervent in learning the ins and outs of the car world. 
"[High school's] been good, I've learned a lot of new stuff and new experiences and stuff," freshman Owen Rhodes said. "I'm excited to like be able to drive and be able to have new experiences that I weren't able to have in like middle school."
This confidence and organization have been achieved with the help of extracurriculars. Not only being a part of the team but having to help lead them during the Cross Country season has been a strong influence on his behavior. 
"You automatically get friends and just a place to go. And it also may give you something to look forward to if you don't like any of the other classes you have," said Rhodes. "It's fun to be in something and I've also learned a lot from it that I wouldn't have learned from just a regular PE. So it's been good for that."
This loveable guy can be seen anywhere on campus, being well over six feet. But that doesn't stop him from spreading love and kindness across campus. 
"I would describe Owen as a friendly giant," said Campos. "Don't get it wrong though, Owen can bench two twenty-five for reps but he is a very kind person at heart. He's a slime."