Nina Hernandez: Everything at Once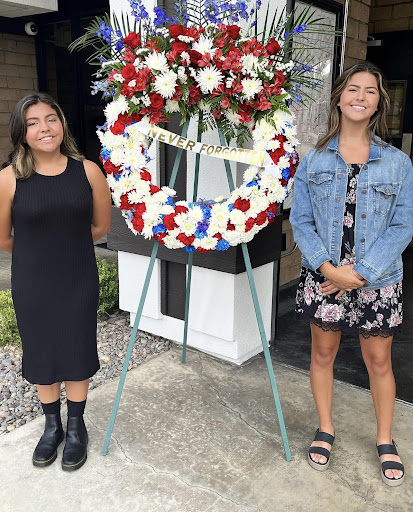 Ever since she was in middle school, Angelina "Nina" Hernandez has since found that her passion was toward aiding her own community and making a difference within it. Angelina then decided to attend one of the Chino Valley Fire district's open house just last year to get a feel for what these firefighters do and have to offer.
Now a junior at Ayala High School, Angelina pursues her own career to become a firefighter and is now a Chino Valley Fire Explorer, learning more of the job itself and what it really takes to be a firefighter. 
"It all really started last year really when I attended the open house that was being held at the station. I saw all the demonstrations and the paramedic work, and I realized that this is something I want to do when I'm older. So I ended up joining the explorers," said Hernandez.
"In all honesty It was very challenging doing the physical training routines within the explorers since it's very intense but that's just part of it, you know? And other than that I'm really enjoying the experience so far having been a part of this program for a month," Hernandez said. "I also really do like wearing the tourniquets and the turnout gear they provide us to train with. Taking part in all of these drills and having to simulate these emergency simulations really gets me going."
Hernandez is also involved with the Girls JV Water Polo team and has been for around a year and a half. She has shown much enjoyment for the sport and looks forward to playing through her senior year.
"Yeah, I really enjoyed it last year which was my first year playing, and I got MVP for my JV team. So yeah, I think it's really going well and I really like the sport," Hernandez said.
She also partakes in lifeguarding at various locations such as raging waters which was a summer job for herself. She now has a part time job at Blake Swim School where she teaches children how to swim and all the safety requirements behind it.
"I just really do have a knack for helping people and that's why I became CPR, AED, and lifeguard certified back in the summer," Hernandez said. "I knew having these skills would help me with reaching my goals and I could not be more grateful." 
As Hernandez continues to pursue all of her goals, she also hopes she will make a lasting impact on her community along the way, through her compassion and care for the people who are not only close to her, but also to the people around her that need her upliftings.
Her younger sister, Alana Hernandez (9), also had some input, said, "My sister has always been very driven and as a younger sibling I think I really do look up to that. Being in the fire explorers with her as well, I feel like she has had a positive impact on me but also she has that same effect on others around her, and I hope that she continues in doing so."