BDT Sports Predictions: 2023 World Baseball Classic
For the first time in almost six years, players from around the word will put on new threads, this time for their national team, in the 2023 World Baseball Classic. Sites in Miami, Phoenix, Tokyo and Taichung will host the four country pools during the qualifying rounds before two remaining teams play the Finals round in Miami at LoanDepot Park. The first game of the tournament will be on March 7th, the start of the qualifying round in Taichung where Cuba and the Netherlands will face off.
The Dominican Republic and the United States are looked at as the early heavyweights in the entire tournament; Dominican sluggers like Vladimir Guerrero Jr. (Blue Jays) and Juan Soto (Padres) will be backed by the reigning National League (NL) Cy Young winner, Sandy Alcántara (Marlins). The United States will have plenty of their own studs, including but not limited to Mike Trout (Angels), American League (AL) home run record holder and MVP Aaron Judge (Yankees), and their ace, the greatest left-handed pitcher of all time, Clayton Kershaw (Dodgers). No bias.
I asked the entire Bulldog Times staff their opinion on who they believed would win, with brief backgrounds on each team provided. The results and subsequent pie chart were as follows: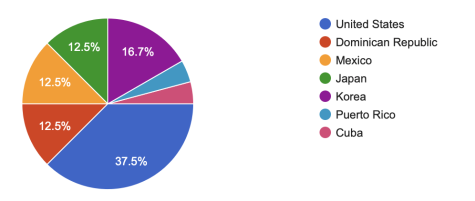 United States – 37.5%, 9 out of 24 votes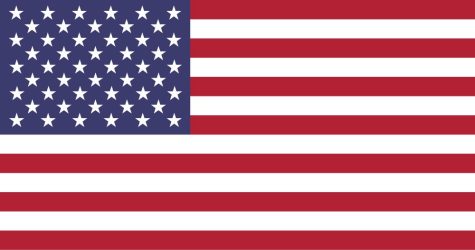 Just as could be expected, the United States national team was the most heavily favored to win the 2023 World Baseball Classic by a wide margin. Considering the firepower they're going into the tournament with, some of the most well-known names in the game, all eyes will be on the US to play up to expectations.
Korea – 16.7%, 4 out of 24 votes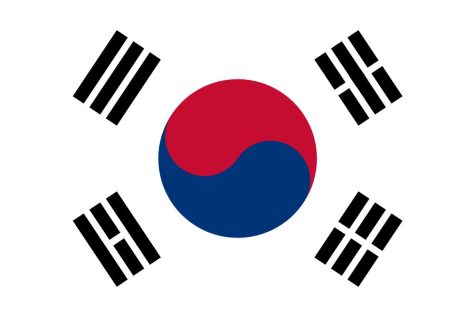 Korea had a surprising turnout among voters, who weren't at the top of many tournament predictions. Despite voting being fairly even in terms of distribution, Korea's prominence among countries was enough to propel them to 2nd in our publication rankings. With a rising popularity in their home country, they are the successor of Japan's exuberant baseball fandom in East Asia.
México – 12.5%, 3 out of 24 votes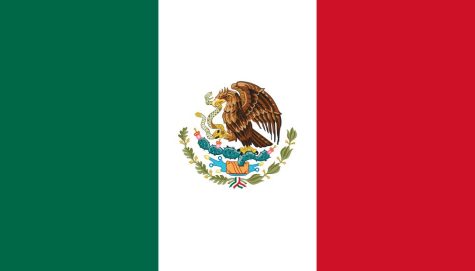 Stronger than ever this year, México has enough to last against many of the top teams in the tournament. Randy Arozarena committing to the Mexican national team only added to the high hopes of a team th​​at will hopefully be a real competitor in this World Baseball Classic. Julio Urías (Dodgers) and Randy Arozarena will see the bulk of the headlines for the team, while Austin Barnes (Dodgers) and the Urías brothers, Luis (Brewers) and Ramón (Orioles), will patrol the left side of the infield.
Japan – 12.5%, 3 out of 24 votes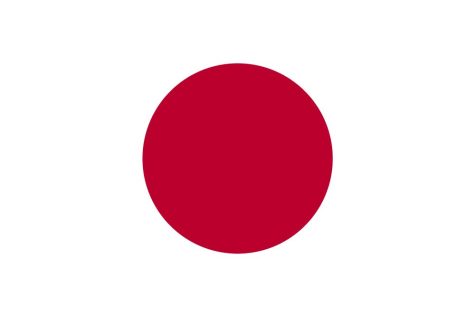 Japan, being the most successful team in WBC history, was one of the most popular picks among publication staff. Shohei Ohtani (Angels) returning to Japan along with many former Nippon Professional Baseball teammates will make for some of the best fan service television along with Japan being an overall great baseball team. While one of the only real proven power hitters will be the aforementioned Ohtani, they'll hope that their pitching can ride them to a deep tournament run.
Dominican Republic – 12.5%, 3 out of 24 votes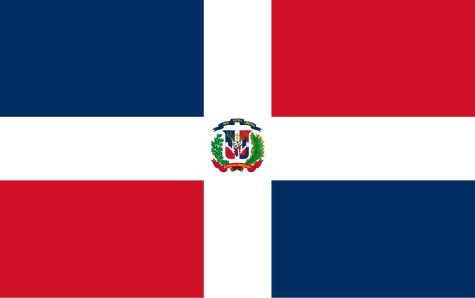 In a surprising turn of events, the DR only mustered 3 out of 24 votes from our publication staff. To be fully transparent, I believe this team will have much more support than is depicted from these results, but the people spoke. It's hard to imagine a scenario where Juan Soto, Sandy Alcantara and Emmanuel Clase (Guardians) don't bring some good memories for the DR in 2023.
Puerto Rico – 4.2%, 1 out of 24 votes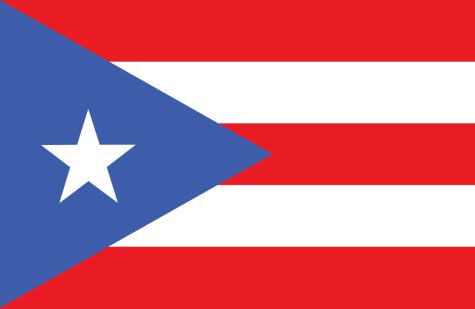 Similar to DR, very little support was garnered for a relatively strong team. With 3 solid shortstops, Puerto could possibly have the best infield in the tournament, contested only by the Dominican Republic. Their ace is projected to be Jose Berrios… (Blue Jays) which is not a good sign for the pitching situation. This being the first year that Yadier won't take the field as a player, someone will have to try to lead PR to a decent tournament run.
Cuba – 4.2%, 1 out of 24 votes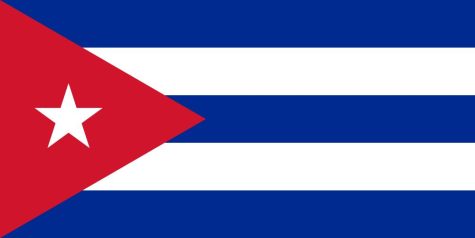 Cuba was a surprise off-ballot pick that could be significant in this year's tournament. Yordan Alvarez (Astros) will be the best pure-hitter in the tournament besides perhaps Aaron Judge, along with power at practically every other position besides a trend-like lack of pitching. If the Cuban offense can go off at the right times, they could take some people by surprise.