On Friday November 3, students were celebrated for their exceptional performance with games and recognition for their academics at the 'Coraline' rally, the first rally that was indoors since last school year. Featuring class level top ten, teacher of the year, and class competitions, many looked forward to what would be the outcome of the first indoor rally of the year.
To get students excited for what's to come, a special performance by Ayala's band kicked off the rally on a great note. 
The band performance was then followed by the announcement of the top ten students from the Class of 2026, Class of 2025, and Class of 2024 classes, recognizing them for their outstanding achievements in academics. These students are representatives of their classes as it makes them stand out from the rest in terms of GPA. These people include: 
Class of 2026: Elisabeth Lee, Priya Devine, Rohee Kim, Luke Mason, Aiden Kim, Anzhuo Zheng, Mikhaila Reyes, Rianna Manalac, Isabella Ha, Zoe Hsieh, Eunsang Lee, Madelene Lubangco, Xinqing Situ, and Ziyi Yang.
Class of 2025: Brady Smith, Shawn Choi, Evan Chang, Mihir Mandapaka, Jacob Medel, Steven Jong, Ninad Moholkar, Neil Jatakia, Melody Chang, and Kimberly Wang.
Class of 2024: Stephen Hung, Lukas Cao, Aiden Choe, Nathan Cheng, Wenxi Tang, Lauryn Park, Kellan Wong, Andrew Hwang, Kian Devine, and Andrew Min.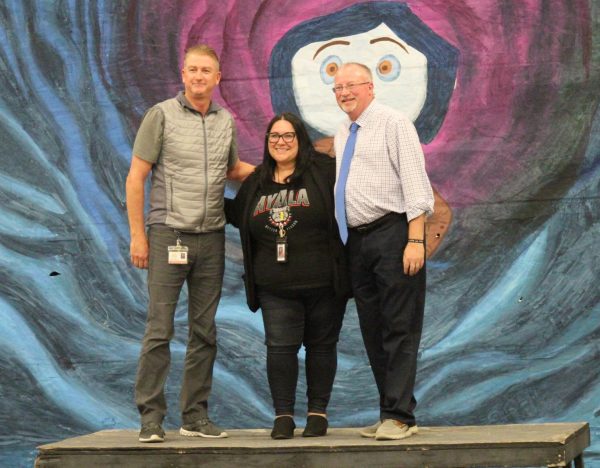 At the rally, the nominations and revealing for the teacher of the year were also highlighted. The nominees included AP European History and World History teacher Mr. Kenny Donovan, Integrated Math 2 teacher Mr. John Mounce, and  Spanish 2 and Spanish 3 honors teacher Mrs. Sandra Alves. The winner for teacher of the year was Mr. Donovan. 
There were also class competitions from each class which consisted of singing performances and rally games that made the audience feel pumped up. 
"I think that the rally game this time is really fun," Mason Stevens (10) said. "I think that'll be really enjoyable, and that it'll really get people hyped up."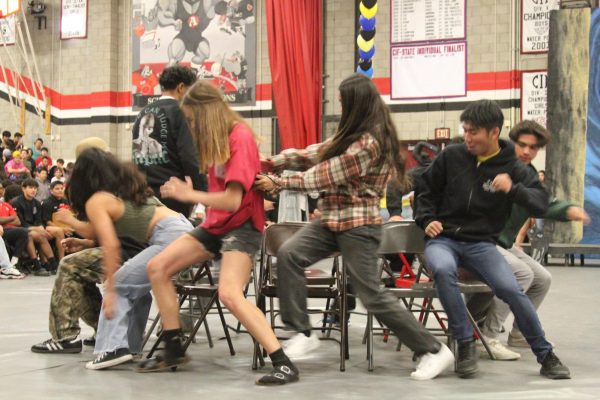 On the other hand, there were some students that believed that there could have been some improvements to make the rally more exciting. 
"I feel like the crowd wasn't into it like the Stranger Things rally," Joliene Mente (10) said.
Because the rally was held indoors this time, it also meant that people were able to hear the speakers better along with being able to sit in the air conditioning rather than the brutal sun.
"I think [the rally] was [better] because we were inside," Mithra Vijjapu (10) said. "It wasn't as hot, and we could also hear better."
This academic rally helped recognize all of the hardworking teachers and students of Ayala who put in most of their time and effort to be the best version of themselves. It was interactive through the class competitions and games that were played at the rally along with a band performance that made it truly distinguishable. Not only that, but this was the first indoor rally all year making it more enjoyable for everyone. All of this made the rally truly unique and one of the best rallies yet.