Beating in Memphis stirs up new round of debating regarding policing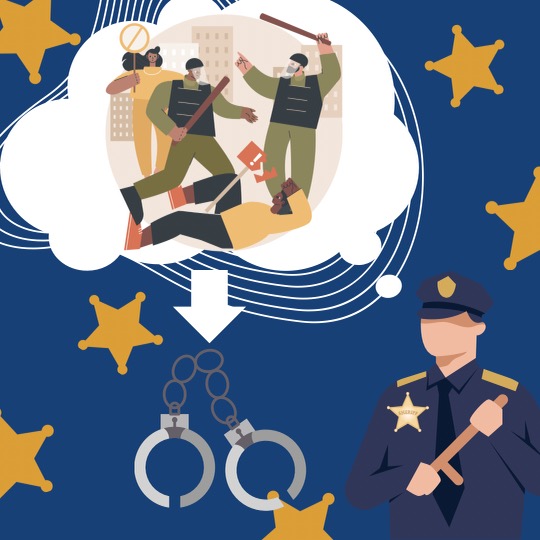 The death of Tyre Nichols has shaken the nation, a handcuffed man killed by police after being beaten several times in the head in Memphis. Protests have erupted since the body camera footage was released on January 27th, 2023. The police has since "deactivated" its Scorpion unit, as department Police Director, Cerelyn Davis said. The FBI has labeled Memphis among the most dangerous cities in the United States.
"This makes me reevaluate the justice code and system of police. I have always thought that the police were present to uphold their morals and obligations as defenders but as examples like this along with many more occur, my perspective on the situation is beginning to change," Ethan Wu (11) said. "In addition, it makes me feel motivated to contribute and help advocate for better police and laws." 
In response to the beating thousands came out to protest the brutality. Many are calling for police reform and some call for defunding of the police. Many police departments are debating how to deal with the growing unrest. According to Gallup, more than 40% of Americans do not trust the police and more than 70% of African Americans do not trust the police. Many have pointed to police budgets being higher than other bigger nations' whole military budgets. For example, Costa Rica has more than 5 million people but has a police budget smaller than Chicago which has half the population.
"I think we need to bring changes to policing not by defunding them completely because then we would go into chaos," Nicholas Mullins (11) said. "But the tactics of the police need to change to avoid these conflicts."
These beatings continue to be common due to systemic issues against minorities due to laws such as the Crime Bill. Police departments have acted in different ways with some going with stricter measures but others loosening them. Based on a report by ABC Seven, Los Angeles has increased its police budget by nearly two billion dollars. The city alleges this is to counter pandemic losses. The police in San Bernardino have hired 90 more officers including ten for marijuana enforcement. Some police departments are investing in non-lethal ways to act in tense situations, like in the event of interacting with Nichols, however these techniques have yet to take off in the mainstream. 
But in all this we must remember the life that was taken in the incident. The death of Nicholas will further divide this nation. With growing political divisions causing such divisions in policing, propositions are being added for this year's elections in response to this act.
"I think it was an unfair treatment and death to Tyre Nichols." Hannah Jung (11) said. "He seemed like a harmless man who didn't deserve to die like that."