Silverlake Ramen opens at the Shoppes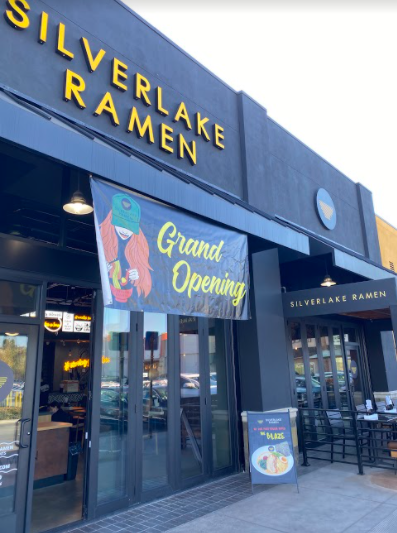 The new opening of Silverlake Ramen at The Shoppes creates curiosity among many people and the want of giving it a try. The restaurant opened up on February 15th located in between Urban Fish Tacos and Panera Bread. 
The franchise includes locations in Koreatown Los Angeles, Long Beach, San Diego, and Santa Monica, and Vendera (California). The first restaurant opened in 2012 in Los Angeles on Sunset Boulevard. 
Their most popular bowl seems to be the Blaze Ramen. The ramen gives enough spice for people who are more sensitive a happy medium–it won't burn your tongue but it's also not bland. 
Silverlake Ramen restaurant itself is also very well decorated making each customer feel immersed when eating and even provide outside seating for ones who like to enjoy their food outside. Ever since the new opening of Silverlake Ramen, many students have tried it out. 
The many options on the menu attract different types of people who like the varieties on the menu. "I like how they had a vegan section and vegetarian ramen on the menu, a lot of places don't have those options," said sophomore Lorraine Hadaddin. The menu is diverse and inclusive towards many of the customers' preferences.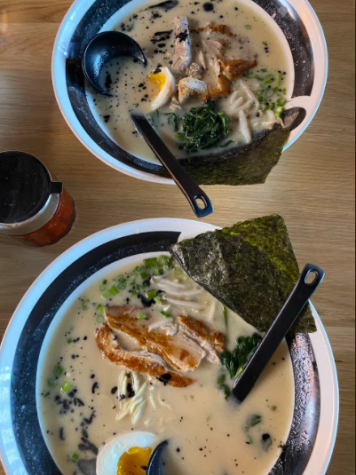 The restaurant's location allows students a quick walk to eat as well as the chance to explore other parts of the Shoppes."This specific location will definitely get tons of customers because it is walking distance from Ayala," said sophomore Makayla Gonzalez. Many teenagers also like to spend time with their friends after school at The Shoppes. This then attracts several students that attend Ayala and Chino Hills High school. 
Silverlake Ramen adds a different taste in food at The Shoppes, and many see it as one of the reasons the restaurant stands out from others. "I hope to see the growth of the business throughout highschool," said sophomore Lindsay Shen. The uniqueness and quality of the food can further attract even more people. The options that are provided on the menu do not only vary on the types of ramen it includes but also appetizers and a variety of rice. Their bowls include the pork bowl and even a Mabo Tofu bowl leaning towards more on the vegan side. 
Students feel that the servers were inviting and helped them get to know the menu better, which made them feel welcomed. 
"I definitely plan on going back with more of my friends; the food there is reasonably priced, and it's a nice addition to the food eateries," said Gonzalez.