Ayala Girls JV Volleyball Sweeps Bonita in Annual Pink Out Game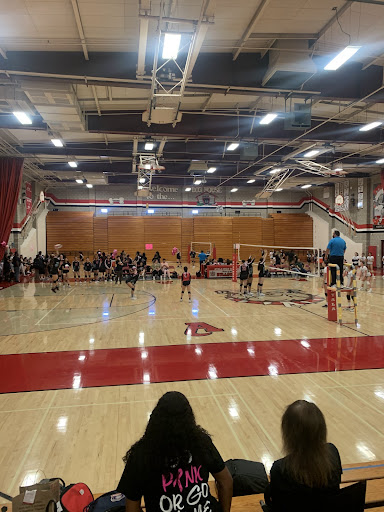 To support Breast Cancer Awareness, Ayala Volleyball held their annual Pink-Out game this past Friday against Bonita High School. The JV game started with Ayala starting off slow, being down by 7, before picking up the pace and scoring 12 unanswered points before a timeout was called. The Bulldogs rampage did not stop, as they nearly beat out Bonita in the first set 25-20. A rough start to the 2nd set didn't slow down the Dogs from scoring back and forth. A battle of the 2nd set saw Bonita narrowly winning 21-25. Tied 1-1, Ayala looked set on winning, coming out hot with their serves and defense. Both sides battled back and forth, but Ayala went petal to the metal, crushing Bonita 15-7 in 3 sets. The JV Bulldogs now sit at 5-2 in league play and 16-4 overall. 
After JV won their game, the parents of Ayala Volleyball honored people that have had, experienced, beat, or passed from breast cancer. Players handed their family members/friends flowers, and took pictures with pink ribbon balloons. Players wore pink, the crowd wore shirts commemorating their efforts, and signs filled the gym, all of which promoted their support of breast cancer and those who have had to deal with it.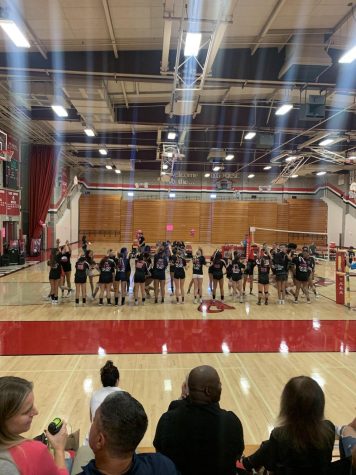 Spirits high, the Varsity game started with Ayala striking first and hard, leading 8-3 before Bonita was forced to use a timeout. This, however, didn't prove beneficial for Bonita as they ended up losing the first set 25-20. In the 2nd set much wasn't different, as Ayala continued to dominate and control the game. Ayala won the 2nd set 25-20, again. Bonita finally had an awakening late into the game, which put the Dogs back in the score for the first time all game. Ayala kept the score close but ended up losing the 3rd set 20-25. Even after losing the 3rd set, the Bulldogs would not let it get to their head, coming out strong scoring 10 quick points. The score was kept far from close, as the defense was locked down and kept the ball up as long as possible. Ayala won the 4th and final set 25-19, winning 3-1. This was the first loss given to Bonita in league, making this win a huge accomplishment for our girls. Your Ayala Bulldogs Varsity Volleyball team is now 5-2 in league and 13-7 overall. The Bulldogs play away next week against the 0-6 in league Alta Loma Braves.