Artist Spotlight: Piper Lord
Ever gone to one of Ayala High School's theater performances? Drama Club? Or heard of ITS Club? If not, Chick-fil-A definitely rings a bell. In almost every theater production here at Ayala High School, one can find Piper Lord (12) backstage directing, or starring in a play. The moment the lights shine on her, Lord shares her body and soul with her role on stage. 
Lord has been in drama for the past 7 years of her life, beginning in her late elementary years to now a senior in high school. Under the influence of her friends, Piper stepped into the world of performing arts, first with the intentions of trying it out, but soon discovering her astonishing talents and keen fascinations for acting. 
"I think drama is a kind of self expression. It allows me to overcome my insecurities and find my voice as a person and it helps me learn more about myself and others," said Lord.
Joining the school's Drama Club her very first year of high school and participating in almost every drama production on campus, Piper quickly became the Vice President of Ayala's Drama Club. It was also in her junior year that she began to really think about what she wanted to do in the future.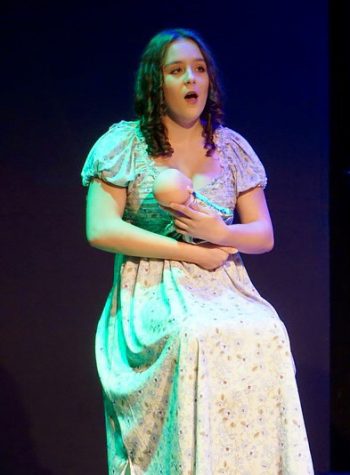 "[Everyone] was talking about [their] future career paths, and I realized there was nothing else I'd rather be doing than to pursue theater," says Lord.
From then on, Piper has set her mind to pursue the path professionally and continue reaching for higher thespian pursuits.  
"I plan on attending UCLA with a performing arts major, and whether it be directing or acting," says Lord. 
Many who have seen Piper's performances would agree that she holds a staggering talent for acting, but the concrete reason why she was able to gain such high achievement is not only due to her astonishing talents, but more so, due to her hard work and devotion to drama behind the scenes.
"Sure, talent plays a part in it, but being willing to sacrifice virtually all your time is what makes you the best," said Lord.
Devoting all her time to bring out the best performance for the audience, committed to creating characters that felt alive on stage, and dedicated to speak the voices of the characters subsequently made Piper develop a personality that forced herself to perfect everything she sets her mind into.
"My greatest strength as an actor is my dedication," said Lord, "I work really hard to make everything I do perfect. [And] I would say again, [that] my greatest weakness is also my perfectionism, because I'm not okay with failure."
 Now, Piper Lord is the President of the Drama Club and ITS Club (International Thespian Society) which is an invite only club. A minimum requirement of 10 points must be reached in order to be eligible, which is the equivalent to 100 hours of theater experience. Members must have solid experience in theater to join.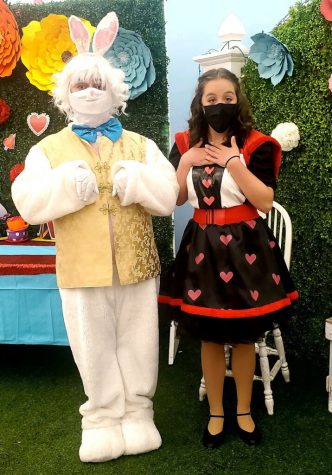 Piper said, "[that is] working on main stages, working on showcases for the theater classes or being involved in Drama Club."
Not only is Piper heavily involved in school, works at the local Chick-fil-A, she is also a Disney Princess on Sundays! According to Piper, the job came to her when she saw an ad for it on Facebook and when she went to audition, she was hired on the spot. 
"So I've been going to birthday parties and performing for little kids since. I've done Anna, Elsa, Black Widow, Rapunzel, and Alice," said Piper.
Whether it's something as small as pretending to be a princess for children on their birthdays, or one day getting the chance to star in a Hollywood movie, Lord will continue to bring us many more versions of herself in the future.