The Ultimate Bulldog Glossary: 20 terms and traditions every High Schooler should know
For freshmen entering high school, and even for those of us who've been attending for a few years now, the cultural shift from previous school environments may make it feel as if you're automatically expected to know every high school tradition and terminology the moment you step on campus. Luckily, this glossary of common high school terms can help any student, from freshman to senior, better understand Ayala's campus culture and enjoy their time here to the fullest!
Ayala traditions
"Rush" Days
Ayala's "Rush" days are held at the beginning of each semester, with Club Rush being held during the first semester and AP Rush in the second. Club Rush, which lasts for roughly a week during lunch, focuses on showcasing campus culture to new freshmen, while also serving as a time for students to promote new and continuing clubs. Students may choose to perform, set up demonstrations, and even give out candy to prospective members. AP Rush, on the other hand, typically only lasts for one lunch period and focuses on incoming juniors and seniors; here, students are free to promote their favorite AP classes and can even earn extra credit or volunteer hours for doing so. While AP Rush is not as lively as Club Rush, it is still a lively campus event where students can discover classes that align with their interests.
Pep Rallies
Rallies at Ayala are drastically different from those in middle school—rather than putting on a play, these events encompass pure competitive energy within the bounds of the school gym through class competitions, games, and noisy bleacher chants. The upperclassmen at these rallies enjoy poking fun at the underclassmen, so don't take it personally when the freshmen get booed—rather, soak in the school spirit and take the chance to beat them at the Bulldog Chant competition!
Battle of the Bone 
Battle of the Bone is one of the biggest traditions at Ayala, and arguably one of the most competitive rivalry games in the region. Every year since 2003, Ayala Bulldogs and Chino Hills Huskies gather at the beginning of the year to cheer on their respective football teams as they fight for the right to claim the Bone. The decades-long rivalry is always preceded with weeks of hype from rallies and spirit days, ultimately culminating in a night of competitive chants and unrivaled school spirit from the bleachers. 
Homecoming
One of the staple high school traditions, homecoming marks the first school dance of the year. Typically held during September, "Ho-Co" is open to all grades and is celebrated on campus with food, music, dancing, and other activities. The dress code is semi-formal, but for extra flair, students can choose to tailor their outfits to fit the year's theme. The week before homecoming allows students to vote on homecoming kings and queens for each grade level, and may also involve other spirit week activities such as the lunch fashion show.
Prom
Another well-known high school tradition, prom is the final dance of the school year, typically held in early May. Ayala's proms are closed to juniors and seniors only, and are typically held at a venue off campus. Many students choose to celebrate prom with their significant others, inviting them with grand showcases called "promposals," and students are welcome to invite outsiders provided both parties sign a guest slip. Like homecoming, students vote on prom kings and queens for each grade level during the pre-prom season, and are welcome to participate in the spirit week activities preceding prom.
Sadie Hawkins Dance
While this term has not commonly been used on campus until recently, "Sadies" dances are something that may come up in conversation with students from other schools, and may potentially be held at Ayala in the future. Named after Sadie Hawkins from the Li'l Abner comic strip, these dances typically take place in the winter months, with the main gimmick being a role reversal in which girls ask boys to be their dance partners. However, like other dances, attendees are free to go with whoever they want, regardless of gender.
(Senior) Ditch Day
While not an official, school-sanctioned event, it's a common high school tradition for seniors to collectively decide on a day near the end of the year to skip school and goof off. This day varies from year to year depending on the cohort, and may only be heard through the senior grapevine. Ditch Day may be frowned upon or tolerated, depending on the teacher—however, it is also a completely optional tradition, so don't feel pressured into partaking in it.
Sports terms
Varsity 
In high school sports, a varsity team is the school's main competing team. The best players of each sport are placed on varsity and typically consist of students from upper grades, as they have likely racked up the most experience. These teams are the face of the school, and are typically the players representing the school in international and interdistrict competitions.
Junior Varsity (JV)
Similar to varsity teams, junior varsity teams consist of more inexperienced players, usually from lower grades. While freshman players entirely new to the sport are typically sorted into the freshman team whenever possible, sports without a freshman team typically will sort new players into JV. Unlike varsity teams, not all sports will have a JV team.
Home, Away, and Neutral Games
Commonly used to describe sports games, these terms refer to where the competition is held. A "home" game is held at Ayala's Bulldog Stadium, while an "away" game is held at the opponent's field. "Neutral" games, as the name suggests, are held at third-party locations that don't belong to either team.
Campus culture 
USB
USB (United Student Body) refers to Ayala's student council, or student representatives. These students function as the fourth period Leadership class, planning and preparing seasonal rallies, activities, and events. Each year around November, Executive Board (E-Board) elections take place on campus, with candidates setting up posters as part of their campaign and students voting either electronically or in-person in their English class. The E-Board is composed of USB President, Vice President, Secretary, Treasurer, UCC Representative, and Speaker of the House, which works closely with faculty to develop events and serve the student body. Class officers, on the other hand, represent their grade as a whole and are elected toward the end of the school year. 
PBIS
PBIS (Positive Behavior Interventions and Supports) is a school behavioral program that aims to foster a positive campus culture by incentivising good behaviors and discouraging negative ones. On campus, the PBIS program takes the form of classroom matrixes, disciplinary policies, and behavioral assemblies. PBIS is also responsible for campus incentives such as Bulldog Bucks, which can be earned for following the "Bulldog Way" (being safe, respectful, or responsible) and can be used for a chance to win raffle prizes. 
Renaissance Program
The Renaissance Program aims to encourage academic success and takes the form of Renaissance Cards, which are given to each student at the beginning of each semester. The type of card a student receives is determined by their end-of-semester weighted GPA; gold cards are given to those with a 3.75 GPA or above, silver cards are given to those with a 3.0-3.74 GPA, and "Top Dog" cards are given to those with a 2.5-2.99 GPA. These cards can be used as homework passes, to extend an assignment's deadline, or even as extra credit at the end of the semester, depending on the specific teacher's policy.
Academic terms
Weighted and Unweighted GPA
In high school, GPA is calculated on two different scales: weighted GPA, which accounts for the added value and rigor of AP and Honors courses, and unweighted GPA, which grades all courses equally on a 4.0 scale. Weighted GPAs typically go up to a 5.0 scale, and boosts the grade values of higher-level courses—for example, a B in an AP class will have the same value as an A in a normal class. However, unweighted GPAs strictly use the value of the grade earned in each class. The specific type of GPA likely does not matter until college applications, but check with the institution you hope to attend to see which one they prefer.  
A-G graduation requirements
The A-G graduation requirements outline the courses required to graduate, as well as the credits required to be eligible for applying to a UC or CSU campus. These include four years of English classes, two years of history, one year of a performing arts course, and one year of mandatory college-preparatory electives. In addition, all students must take one U.S. government class, one health class, and one economics class in order to graduate. While students are free to only complete the credits they need, those who wish to meet entry requirements for UC and CSU campuses are encouraged to use their elective credits to further study a core subject. 
AP, CP, and Honors classes
*AP (Advanced Placement) classes can be popular options for those looking to earn college credit, prepare themselves for the rigors of college, or just add to their repertoire of knowledge. While there is no set amount of AP classes a student should take for college admissions, colleges often appreciate applicants who challenge themselves in their studies. AP classes add one extra point to a weighted GPA. While deemed college level courses, each class holds its own difficulty. Honors classes (such as English 10H or Honors Chemistry) offer added rigor to core classes such as English, Chemistry, or Biology, and teach at an accelerated pace compared to CP. Finally, CP (College Preparatory) classes are regular grade-level classes that meet high school graduation requirements. These classes, while lighter in coursework and offer slower-paced environments, do not offer college credit and are not managed by the College Board. 
*Not all AP courses are offered at Ayala. See Ayala's AP Night Presentation for more information on AP at Ayala. 
PSAT (NSMQT)
The PSAT (Preliminary SAT) exam is taken by all juniors during October to simulate a "lite" version of the SAT. This exam is also known as the NSMQT (National Merit Scholarship Qualifying Test), as those who score in California's top 3% and meet the selection cutoff for that year may be eligible for winning the scholarship. But for most students who don't really care for the competition, the PSAT is simply a benchmark test to see how prepared they are for the SAT. 
SAT
In previous years, the SAT (Scholastic Assessment Test) was an integral part of the junior and senior year experience, and was seen as a sort of "entrance exam" when most colleges used SAT scores as a determining factor in applications. However, with most campuses going test-optional and test-blind after the pandemic, this exam is essentially optional. Certain schools may still ask for SAT scores, so students should check with the colleges they hope to attend to determine if the exam is still worth taking.
Dual enrollment
Dual enrollment refers to students on campus who are also enrolled in a college class at a local college. For Ayala, this typically means dual enrollment at Chaffey College. Dual enrollment can help a student get ahead by earning college credits while still in high school, and may also provide opportunities to try out a real college experience or study subjects not offered on campus. Dual enrollment can be on-campus or online, and fees may be necessary depending if the course is Ayala-partnered or not. Students interested in dual enrollment should check with their counselors first to see if that track is right for them. 
Alternative Education
Alternative Education has become a more popular alternative in the post-pandemic world, and provides students with options such as Independent Study (IS) and the Virtual Program. This allows students to earn their graduation credits and take their classes online rather than in-person, which may be beneficial for those who travel often, have outside responsibilities, need to make up credits, or cannot attend school full-time for mental health reasons. Most Bulldogs utilize Alternative Education in the summer to earn mandatory graduation credits for Health, PE, Government, and Economics; however, some Bulldogs with impacted schedules may also choose to take the classes they're interested in online alongside their in-person classes.
Leave a Comment
Your donation will support the student journalists of Ruben S. Ayala High School's Bulldog Times. Your contribution will allow us to cover our annual website hosting costs and purchase equipment.
About the Contributors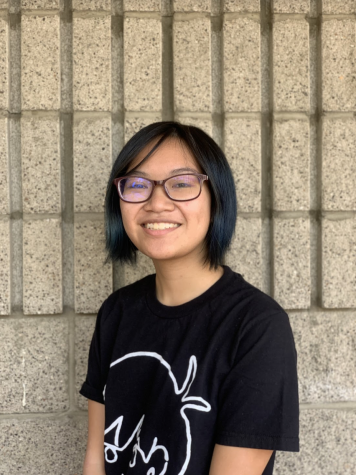 Wren Bulawin, Open Canvas Manager, Staff Writer
Wren Bulawin (12) is a first-year staff writer and Open Canvas manager for the Bulldog Times. Having just recently developed their passion in writing,...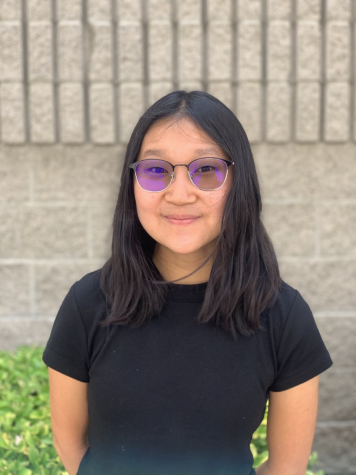 Isabel Sim, Features Editor
Isabel Sim (11) is the features editor of the Bulldog Times, and this is her third year on staff. Isabel hopes to tell the stories of the senior class...